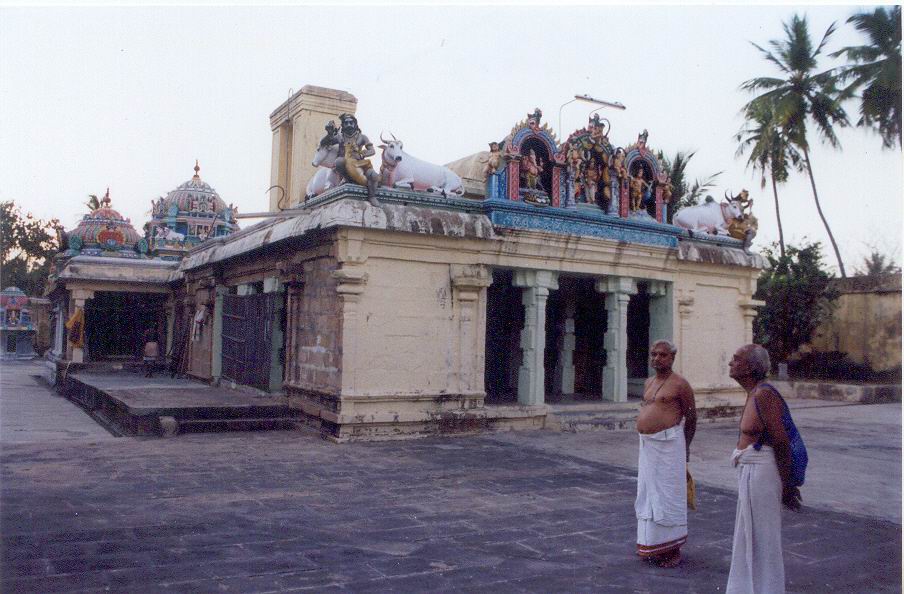 Description: This is a small temple closely associated with Tirutturutti, about 3 kilometers away. This Shivastalam is at a distance of 5 km from the Kutralam railway station near Mayiladuturai. It is considered to be the 23rd of the Tevara Stalams in Chola Nadu situated to the North of the river Kaveri.

Legends: Shiva is said to have blessed the marriage ceremony of a devout prince here, hence the name Kalyanasundareswarar.Shiva is said to have married Parvati here keeping his promise to her (Sonnavaararivaar). Several colorful legends link many of the shrines in the vicinity. Parvati is said to have been born as a daughter to Bharata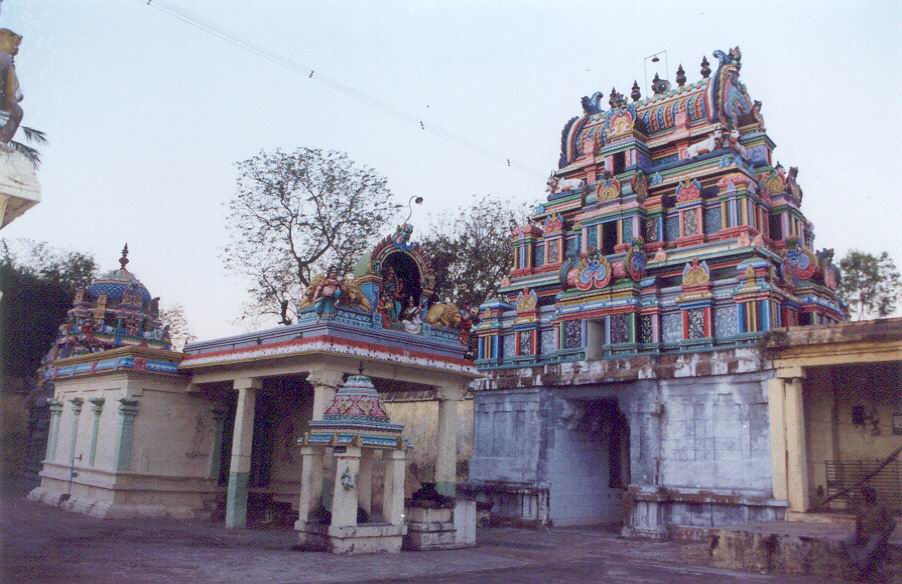 Muni, and worshipped Shiva at Tirutturutti (Kutralam); the vedic rituals for the divine marriage performed at Tiruvelvikkudi , and the marriage is believed to have happened at Tirumanancheri. A shrine by name Kurumulaippaalikai is also said to be connected with the series of events above. All of these are also linked to Tiruvaavaduturai, where Parvati in the form of a cow is believed to have worshipped Shiva. This legend in turn is associated with the legend of Terazhundur where Shiva and Parvati are believed to have played a game of dice with Vishnu (Aamaruvipperumaal) as the refree.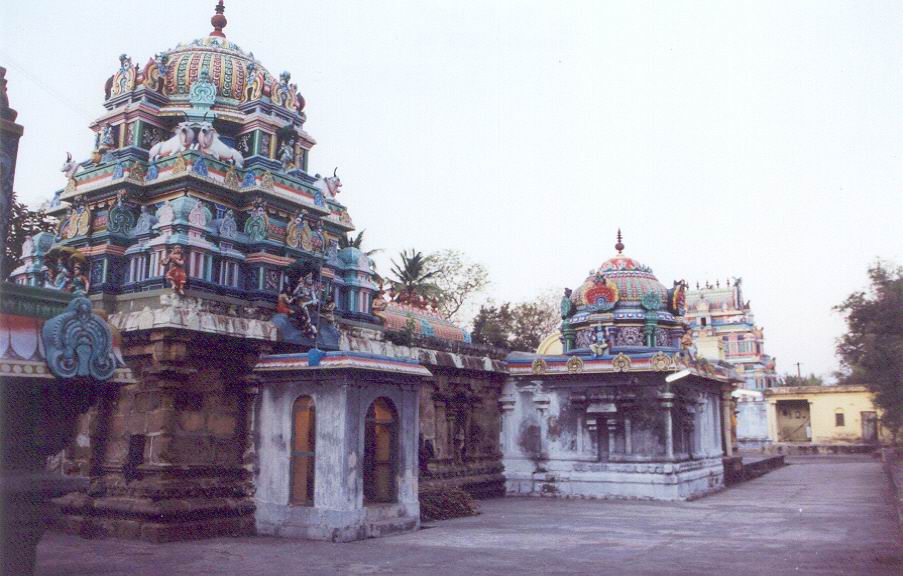 The Temple: A three tiered Rajagopuram adorns the entrance to this temple with 2 prakarams. The niche images on the sanctum include those of Ganapathi, Agasthiar, Nataraja, Dakshinamurthy, Lingodbhavar, Chandrasekharar and Ardhanaareeswarar. Both Sundarar and Sambandar have sung of this shrine, along with Tirutturutti. There are inscriptions from the period of Sembian Mahadevi and Rajaraja Cholan and Parantaka Cholan.Inscriptions reveal that the first stone shrine raised here is attributed to Parantaka I.
Festivals: Four worship services are offered each day here; Arudra Darisanam and Sivaratri are celebrated here.