Description: This shrine is closely associated with Tirutturutti (Kutralam), Tiruvelvikkudi and Edirkolpaadi, through legends narrating Parvati's marriage with Shiva and is located at a distance of 5 km from the Kutralam railway station near Mayiladuturai. It is regarded as the 25th in the series of the Tevara Stalams in Chola Nadu located north of the river Kaveri.

Legend has it that Parvati who was reborn to Bharata Muni is married Shiva here, hence the name Tirumanancheri, and Kalyanasundareswarar. Terezhundur, Tiruvavaduturai, Tiruvelvikkudi, Tirutturutti, Tirumanancheri and Edirkolpaadi are the Shivastalams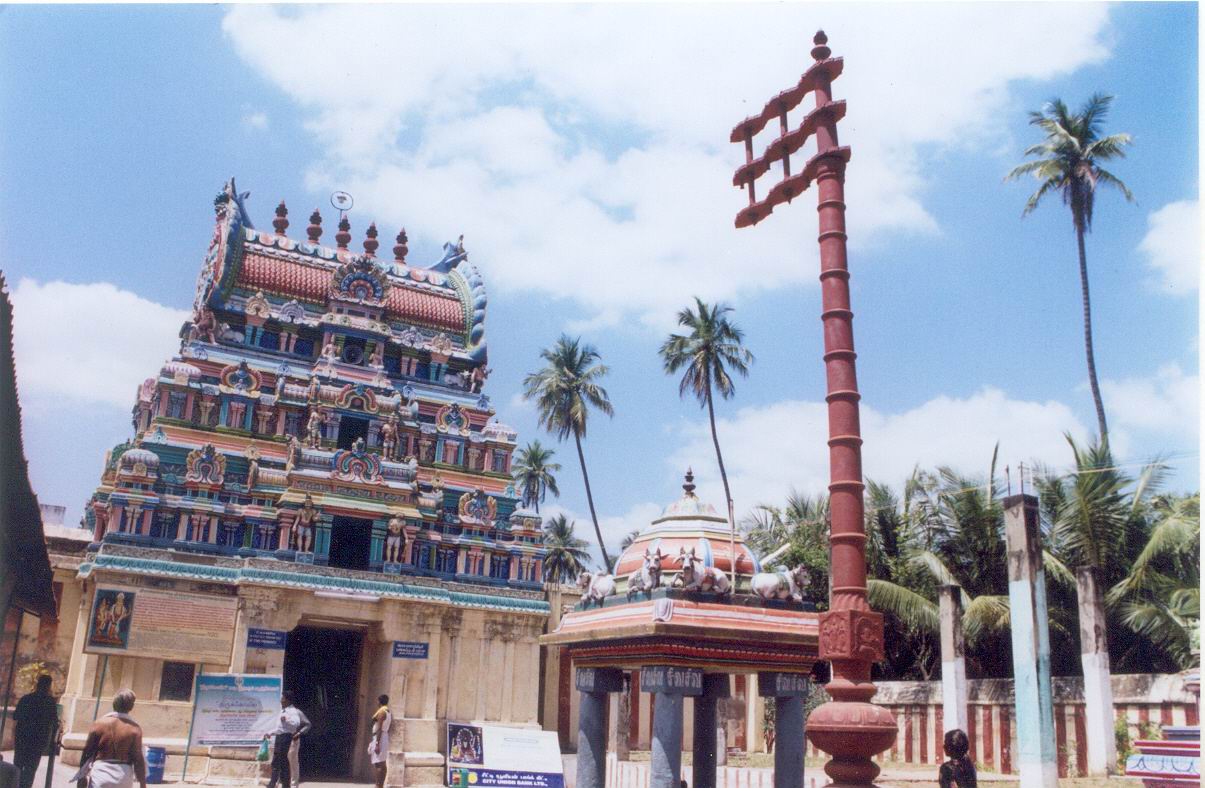 in close proximity, linked together by a common thread covering the legend of Shivas marriage with Parvati. Parvati is said to have expressed her desire to Shiva to have the experience of an earthly wedding; Shiva obliged and so she was reborn as the daughter of Bharata Muni. Shiva emerged from the lingam at Tirutturutti; Bharata Muni approached Shiva and asked for his hand in marriage to Parvati. The name Sonnavaararivaar stems from this legend that Shiva kept his word.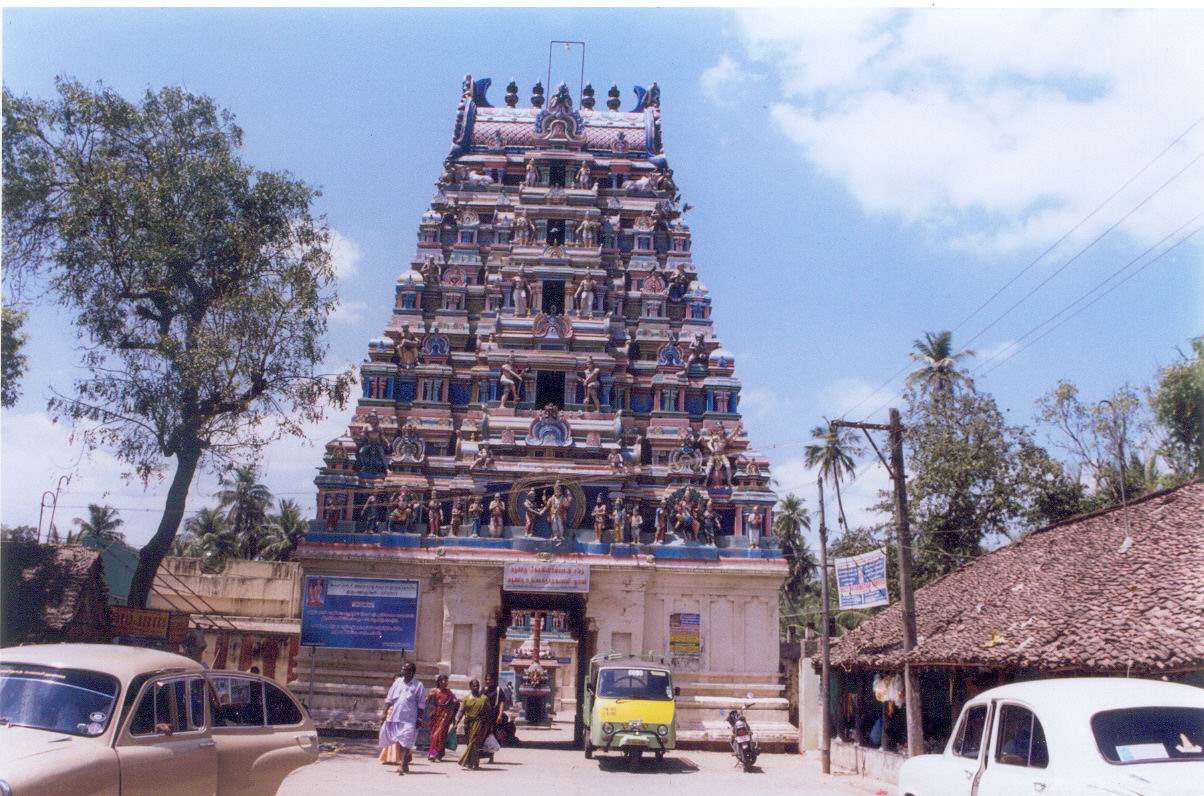 The Temple: A moat surrounds the temple, and the waters of the moat are said to represent the seas which gathered to witness the marriage. Images of Ganapathi, Nataraja, Dakshinamurthy, Lingodbhavar, Bhramma and Durga adorn the niches of the sanctum. There is also a shrine to Varadarajar (Vishnu) with his consorts Sri Devi and Bhu Devi in this temple.
The Nataraja, Kalyanasundarar, and Aadi Sesha images are of great beauty. The bronze image of Kalyanasundarar here is similar to that at Tiruvelvikkudi. It dates back to the period of Uttama Chola (10th century). The bronze images of Vinayakar, Pradoshamurthy, Chandeswarar and Manikkavacakar are also of great workmanship. Inscriptions from as early as the period of Parantaka Chola I are seen here (early 10th century). Inscriptions regarding Sembiyan Mahadevi's endowments are also seen here. It is generaly inferred from these inscriptions that the rebuilding of the original brick structure into a stone structure commenced around the time of Parantaka Chola I, and was completed during the time of Uttama Chola. This temple covers an area of about 3.5 acres. Shiva is referred to as Arul Vallal here.
Also located in this village, is the temple of Madhyanneswarar, which was built during the reign of Rajadiraja Chola III (1166-1182 CE). It contains inscriptions from the period of Rajadiraja Chola III, Kulottunga III and Rajaraja III.
Festivals: Four worship services are offered each day here. The Tirukkalyanam is celebrated in the month of Chittirai; Kartikai Deepam, Arudra Darisanam and Navaratri are also celebrated here.