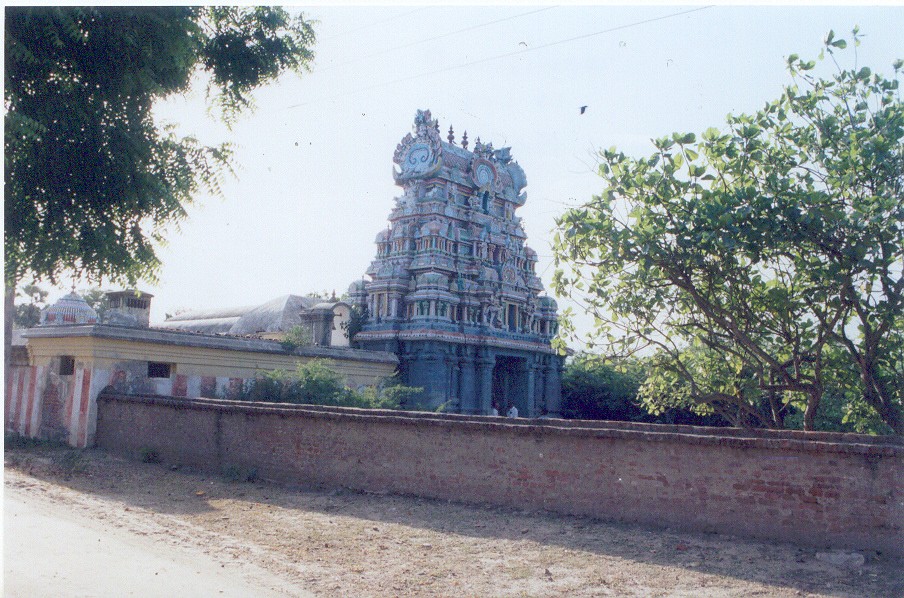 Description: This Shivastalam is located in the vicinity of Aachaalpuram, near Kollidam on the railroad between Chidambaram and Mayiladuturai. A mile east of this shrine is the seashore, and a mile north is the Kollidam river. Mahendrapalli is the 6th in the series of Tevara Stalangal on the northern banks of the river Kaveri in the Chola region of Tamilnadu.
Legends: Shiva is said to have revealed a vision of his Cosmic Dance to the sages here, at this shrine worshipped by
Surya, Chandra, Indra and Bhrama. Sundarar has referred to this shrine in his Patikam dedicated to Tiruppunkur.
The Temple: This east facing temple has an entrance crowned with a three tiered Raaja Gopuram. The inntermost prakarm enshrines Shiva, Ambal and Nataraja. The outer prakaram has shrines dedicated to Ganesha, Vishnu, Bhairava, Surya and Chandra.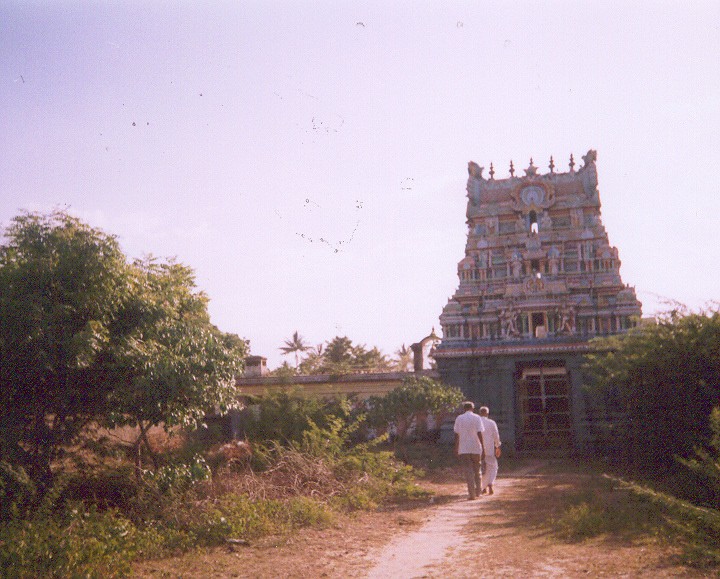 Near this temple is an ancient settlement by the name Teevukkottai; the Nataraja image enshrined at Mahendrapalli was apparently unearthed here.
The sun's rays fall on the sanctum for a week in the tamil month of Pankuni. The tamil hymn of Tirugnanasambandar refers to the worship of this shrine by Indra.
Festivals: Four worship services are offered each day, and Arudra Darisanam is celebrated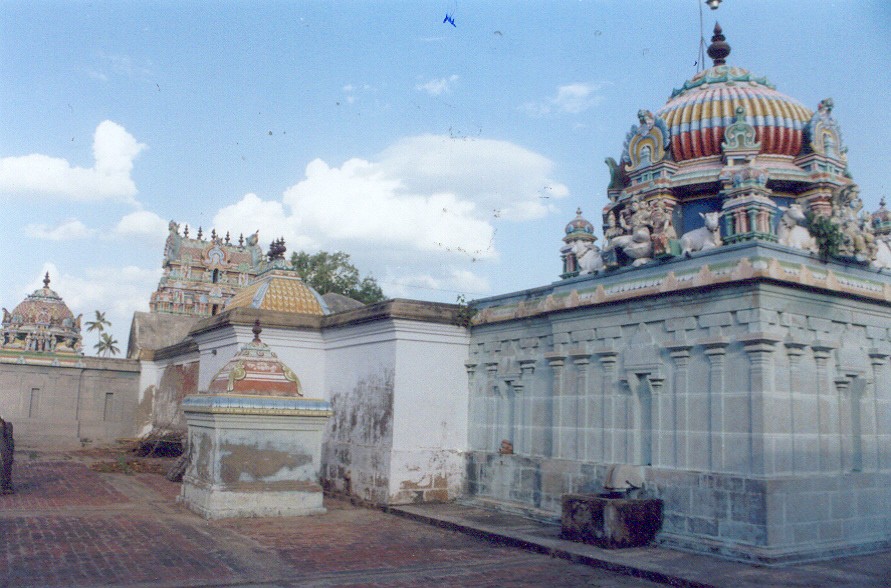 in the month of Markazhi.