Description: This Shivastalam is located 6 km east of the Kollidam railway station south of Chidambaram, on the Chidambaram Mayiladuturai railroad. Tirunallurperumanam is the 5th in the series of Tevara Stalangal on the northern banks of the river Kaveri in the Chola region of Tamilnadu. It is known primarily for its association with Tirugnanasambandar; it was also the seat of Anglo French wars.

.The British took possession of this temple in 1744, were opposed by the Tanjore armies which were subsequently defeated. The British reoccupied the temple in 1759, and the French occupied it later.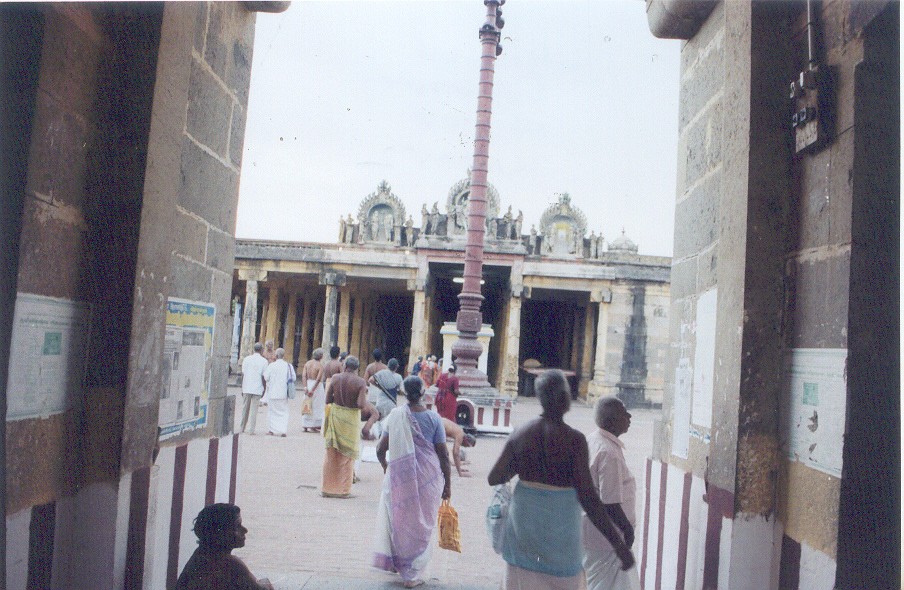 Legends: Parasarar, Vashishtar, Bhrigu and Jamadagni Munis were blessed with a vision of Shivalokam after their arduous meditation here (hence Sivalokatyagar). Vishnu and Bhramma are also believed to have worshipped Shiva here.
This temple is site of Sambandar's wedding where the entire gathering is believed to have attained salvation; this event is commemorated each year in the month of Taurus (Moolam). Tiruvenneerammai - Parvati (Aachaal) is said to have blessed the guests at the wedding. Mahavidwan Meenakshisundarampillai has composed
the Tiruvenneetrumai Pillaittamizh in honor of this shrine.
This temple has 2 prakarams & covers an area of an acre. Tall walls line the outer prakaram and the entrance is crowned with a Rajagopuram. A 100 pillared hall in the outer prakaram houses images of Sambandar and his consort. The sanctum is decorated with 50 pillars exhibiting artistic stonework. Several Theerthams adorn this temple. This temple is administered by the Dharumapuram Adhinam.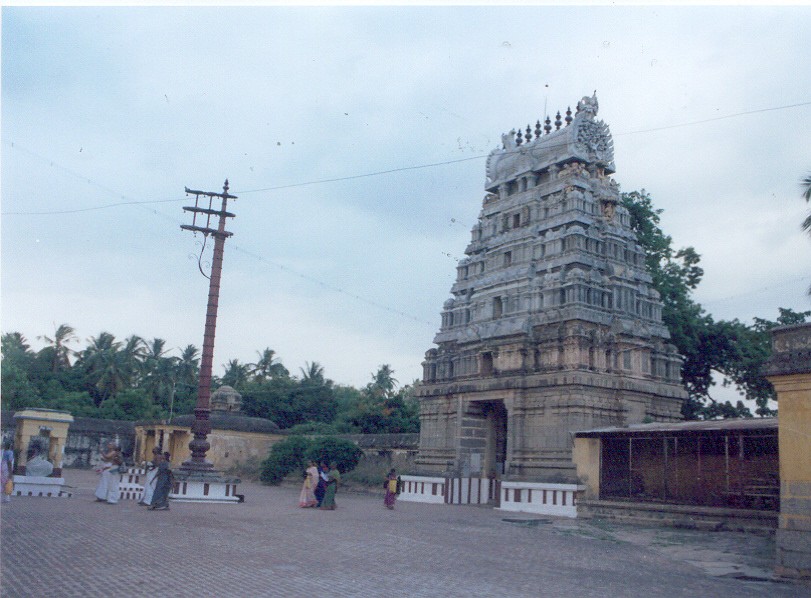 Inscriptions from the period of the Imperial Cholas (Raja Raja I, Vikrama, Kulottunga III, Raja Raja III) & Maravarman Parakrama Pandyan, recording endowments made to the temple are seen here. The Ambal shrine here was built around the year 1210 CE.
Festivals: Six worship services are offered each day. Sambandar's tirukkalyanam in Vaikasi , Navaratri, Skandasashti are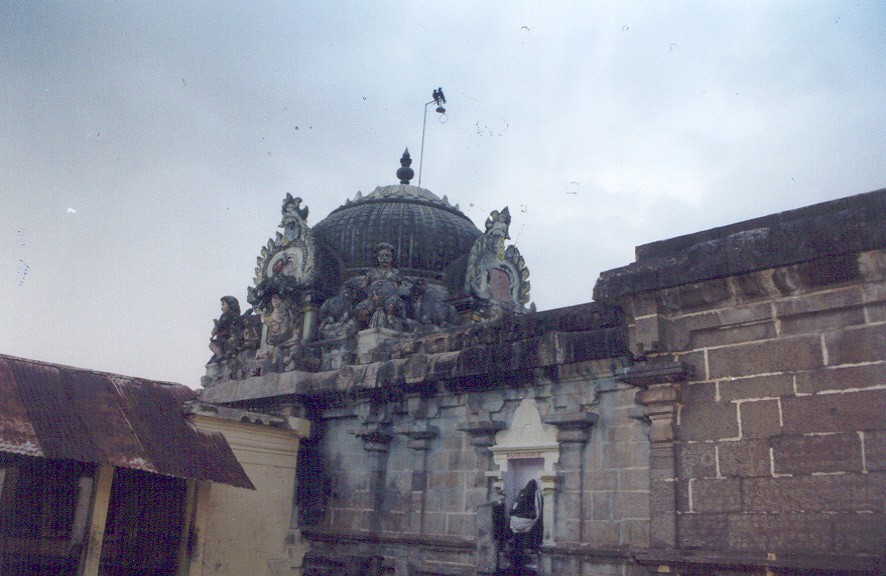 celebrated here.