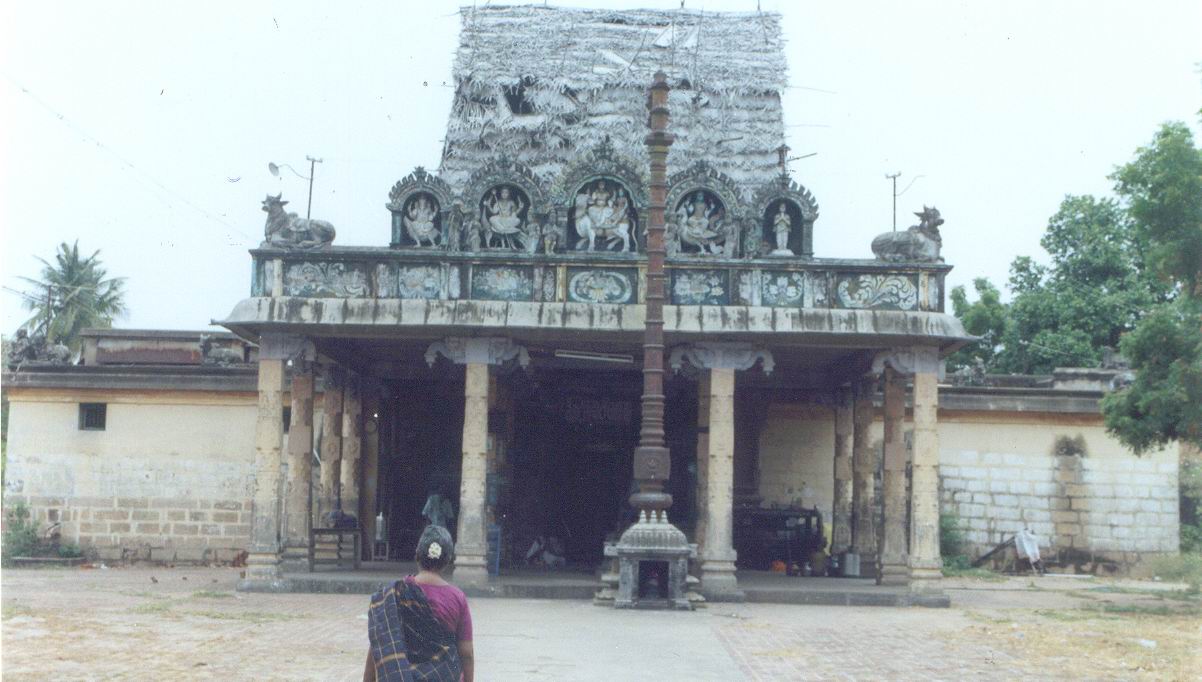 Description: Shiva is worshipped as a Prithvi Lingam here in this shrine located in close proximity to Vaideeswaran Koyil. Tirunavukkarasar has sung of Tiruppunkur and Tiruneedur in the same patikam.

Legends: Indra, Agasthyar, Bhrama, Surya and Chandra, Patanjali & Vyagrapadar, the Sapta Kannikas and the Vanaras who had gone in search of Sita (in the Ramayanam) are said to have worshipped here. This shrine is primarily known for its association with the Saiva Nayanar Nandanaar. (see Kurangaaduturai). The Nandi is said to have moved away from the shrine to provide a vision of Shiva to Nandanar.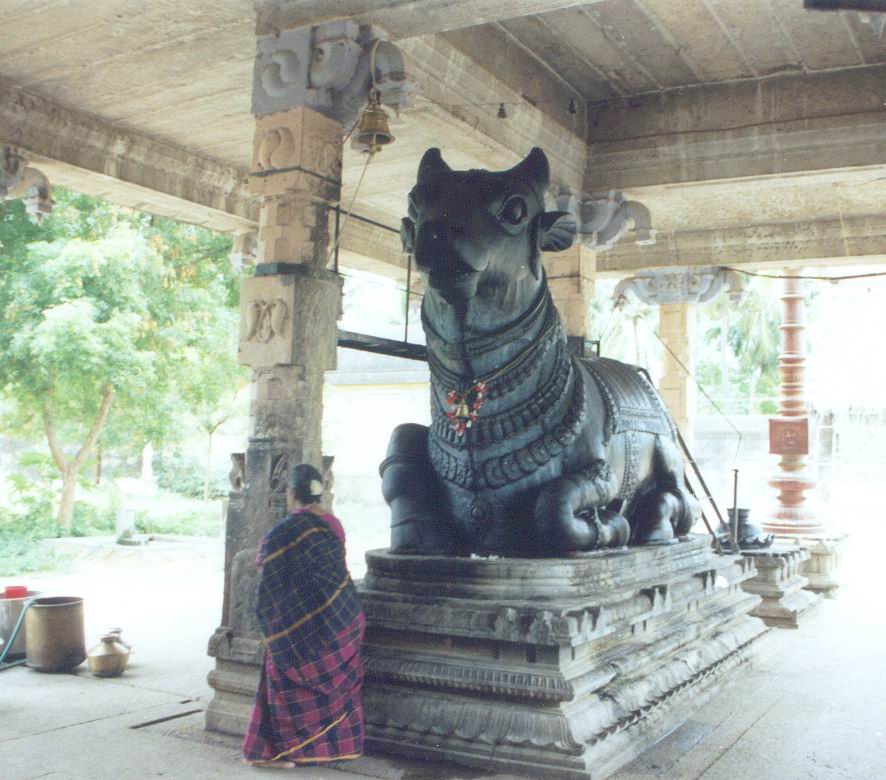 Sundarar is said to have miraculously caused it to rain to provide much needed relief from a prolonged drought upon being requested by Kalikkaama Naayanar of Tirupperumangalakkudi a village nearby. It is believed that Sundarar further sang hymns to stop the deluge that threatened the village following his rendition of hymns. The well known legend of Agastyar being blessed with a vision of Shiva's marriage with Parvati is also associated with this temple. It is also believed that the Punka theertham was excavated by Nandanaar with the blessings of Ganesha.
The Temple: A five tiered Rajagopuram decks the entrance to the temple. Soon upon entry into the outer prakaram, one encounters a shrine to Nandanaar, and the Rishabha Theertham tank, said to have been created by Nandanaar, with the help of Vinayakar. A Panchamukha lingam, representing Shiva's appearance before Bhramma is seen under the stalavriksham in the Prakaram.
Both the majestic outer Nandi, and the small Nandi in the inner prakaram are out of allignment with the sanctum, in sync with Nandanar's legend. Nandi's posture is in contrast to the usual one where the Nandi leans towards its left. It is believed that the two of the three vain asuras of the Tri-Purams after their defeat became dwarapalakas & one became Nataraja's drummer here. The Nataraja image here is of great beauty and in this shrine is an image of a celestial being playing the Panchamukha Vadhyam.
Shiva is enshrined in the form of a prithvilingam (an anthill covered with a kavacam). The Shivalingam is adorned with punuku during the the arthajama pujas held on Mondays. There are also shrines to Surya, Kalikkaamar, Somaskanda, the Navagrahas, Bhairava and Chandra. The niches around the shrine are enshrined with images of Narthanavinayaka, Bhikshatana, Agasthya, Dakshinamurtny, Lingodbhava, Bhrahma, Durga, Ardhanareeswara and Bhairavar. There are also Shivalingams representing Tatpurusha, Aghora, Vaamadeva and Sadyojata (see Elephanta Caves). Inscriptions from the Imperial Chola period are seen in this temple.
Four worshp services are offered each day here.