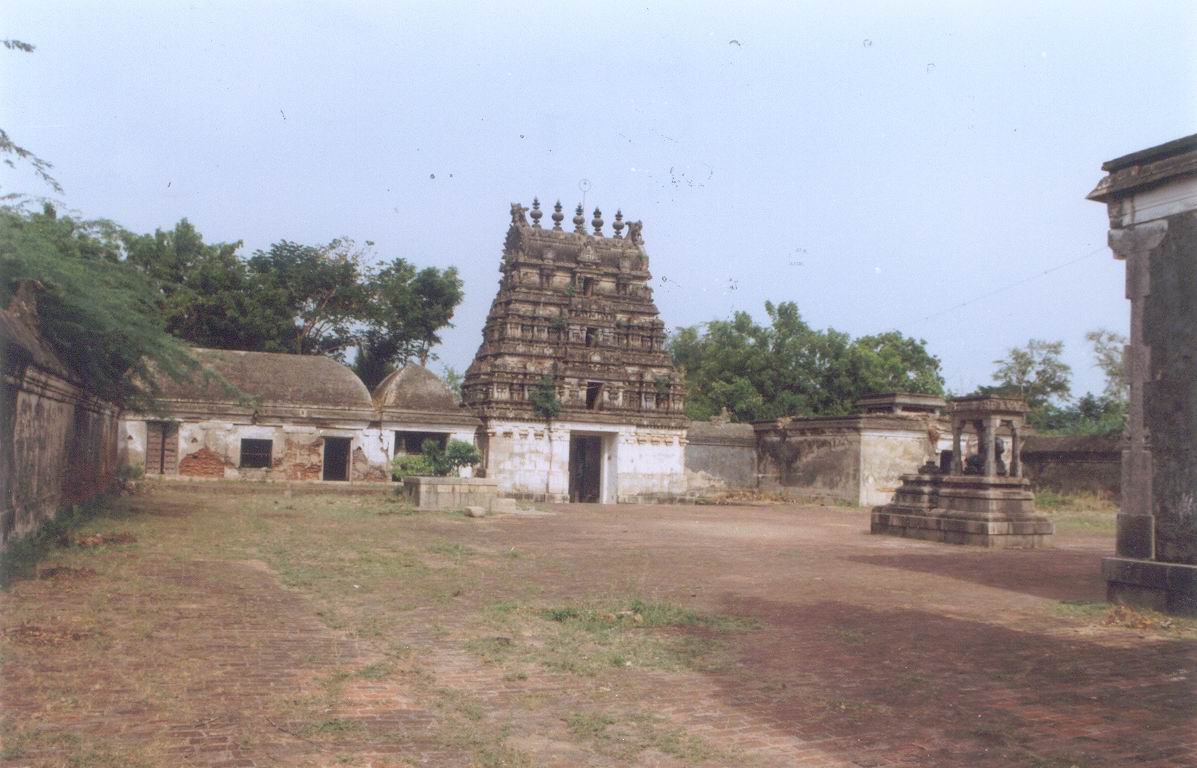 Description: This Shivastalam is located at a distance of 7km from Mayiladuturai enroute to Vaideeswaran Koyil. Several colorful legends abound in this once vast temple, now surrounded by what remains of a moat. This temple has been glorified by the hymns of all three of the Tevara trinity and is regarded as 19th in the series of the Tevara Stalams to the north of the river Kaveri.

Legends: The sanskrit name here is Varthi Nirvapanapuram, which translates into Tiri-ninravur, jibing with the legend associated with Veera Cholan. It is believed that the Chola king's retinue's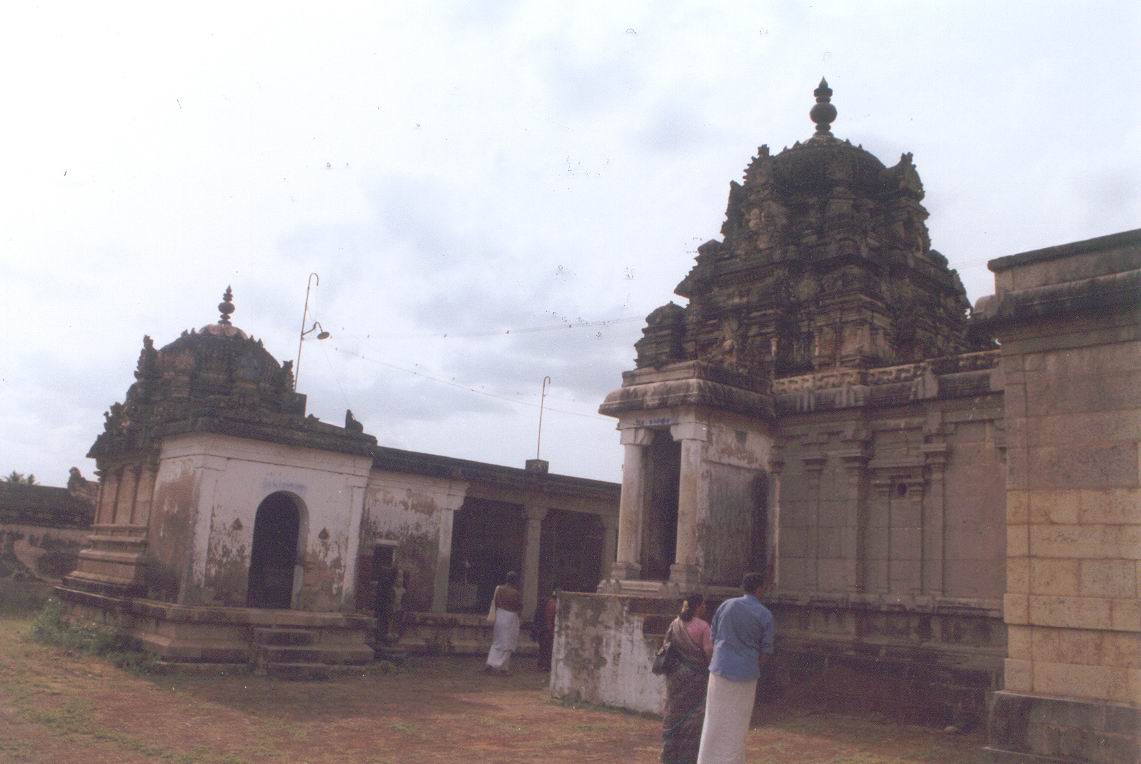 lamps used to get put out upon crossing this temple. Jamadagni and Parasuramar and Agasthyar are said to have worshipped here. Vishnu and Mahalakshmi are also said to have worshipped here, hence the name Mahalakshmeeswarar. Another legend is one that is associated with a Chola king who accidentally hit the top of the Shivalingam as he was attempting to excavate the land to build the temple.
The Temple: A 3 tiered, 45 feet high Rajagopuram adorns the entrance to this temple with 2 prakarams occupying an area of about an acre. The moat lends the name Parikeswarar. (Parikeswara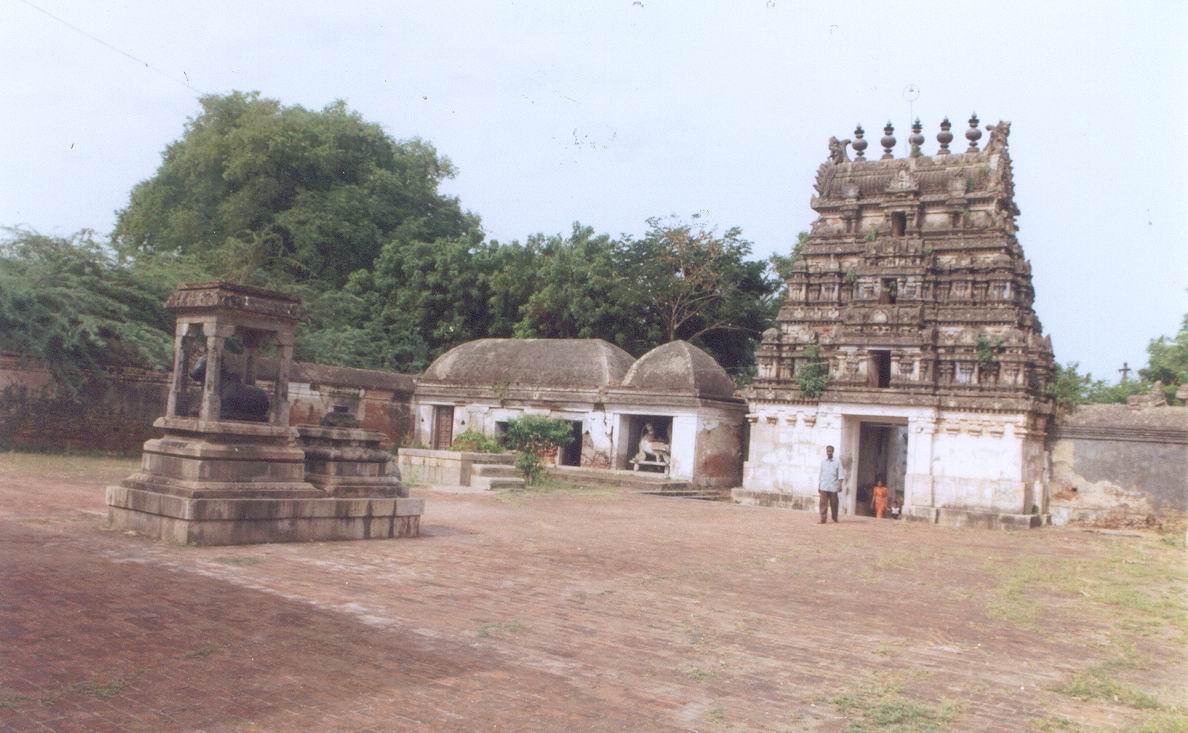 theertham). The theertham has been described as one with fragrant blue flowers by Sambandar. There are shrines to the Shivalingam worshipped by Parasurama as well as shrines to Ganesha, Subramanya, Mahalakshmi, the Navagrahas, Bhairava, Chandra.This temple is under the able administration of the Dharumapuram Adhinam.
Parasuraamar is believed to have endowed 36 measures (Veli) of land to this temple with the idea that the income generated from each measure would be used for a days worship here. In the present day, the Dharumapuram Adhinam has set up a similar trust to provide for daily worship services.