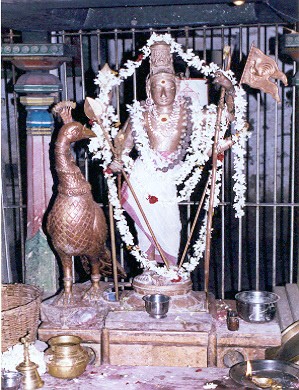 Description: Also known as Chaayaavanam, Tiruchaaikaadu is one of the 2 Shivastalams in the ancient Chola seashore capital of Poompuhaar and this shrine said to be on par with Banares. Tiruchchaaikkadu is the 9th in the series of Tevara Stalangal on the northern banks of the river Kaveri in the Chola region of Tamilnadu.There is also a North facing Pidari amman - guardian deity of Puhaar kovil within the temple precincts (Sambapati Amman) Six of the Shivastalams in Tamilnadu are said to be on par with Banares - according to a certain belief; Tiruvidaimarudur, Mayiladuturai, Tiruchaaikaadu, Tiruvaanjiyam, Tiruvenkadu and Tiruvaiyaaru.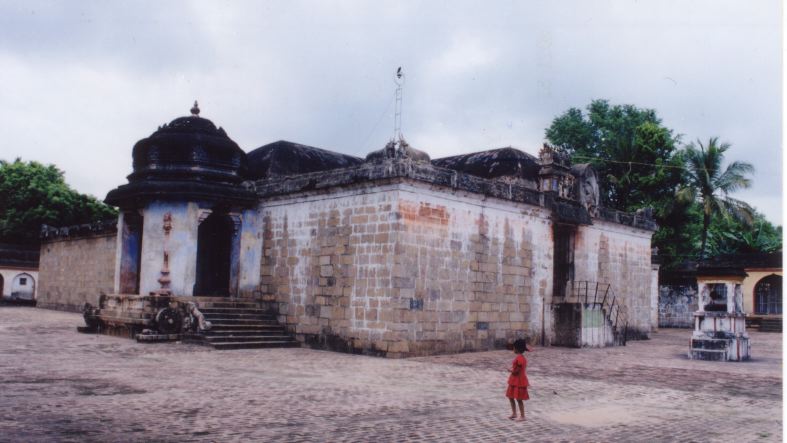 Legends: Indra & Airavatam are said to have worshipped here; Indra is said to have attempted to take the deity to his heavenly abode in a stone Vimanam shaped like a chariot within the temple. The legends here are similar to those at Pallavaneeswaram nearby.
The temple: Tiruchaaikaadu has been referred to in Akanaanooru and Natrinai of the Sangam period. The temples in existence have also been referred to in Silappadikaaram (Piravaa Yaakkai Periyon Koyilum). Images of Surya, Indra, Iyarpakai Nayanaar, and an image of Subramanya with a bow (said to have been recovered from the sea) adorn this temple. Inscriptions from the imperial Chola period are found in this temple. A mural of the legend of Iyarpakai Nayanaar one of the 63 Nayanmaars who was associated with this temple is also seen in the here.
Festivals: Three worship services are offered each day here. Indira Vizha is celebrated in the month of Chittirai for a period of 21 days commencing on the full moon night in the month of Chittirai, and the Iyarpakai Nayanar festival is celebrated in the month of Markazhi. Kartikai Deepam, Arudra Darisanam, Vinayaka Chaturthi, Skanda Sashti and Navaratri are the other festivals celebrated here.