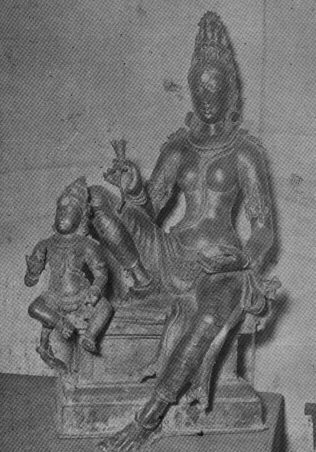 Description: This is one of the 2 Shivastalams in the ancient Chola seashore capital of of Poompuhaar, a popular tourist destination, the other one being Tiruchaaikkadu.. Pallavaneeswaram is the 10th in the series of Tevara Stalangal on the northern banks of the river Kaveri in the Chola region of Tamilnadu. Temples in existence in Puhaar have been mentioned in the ancient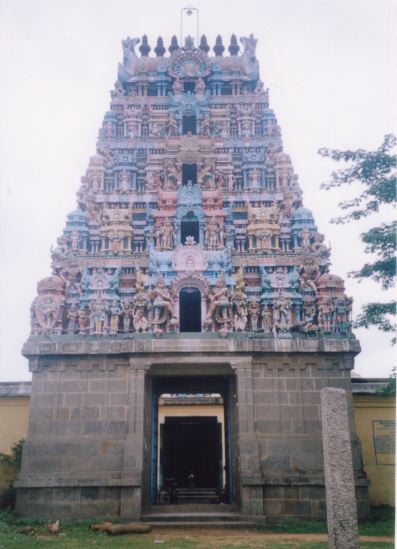 Tamil work, Silappadikaaram. This is a shrine at the confluence of the Kaveri with the ocean. Poompuhaar was once a hoary port of the Cholas and is now a tourist attraction. The remnants of Puhar are seen under the ocean. Kovalan and Kannaki of Silappatikaram are said to have been born here.

The Temple: This is a small temple with a 5 tiered Rajagopuram and a single prakaram. A Pallava king's association with the temple lends the name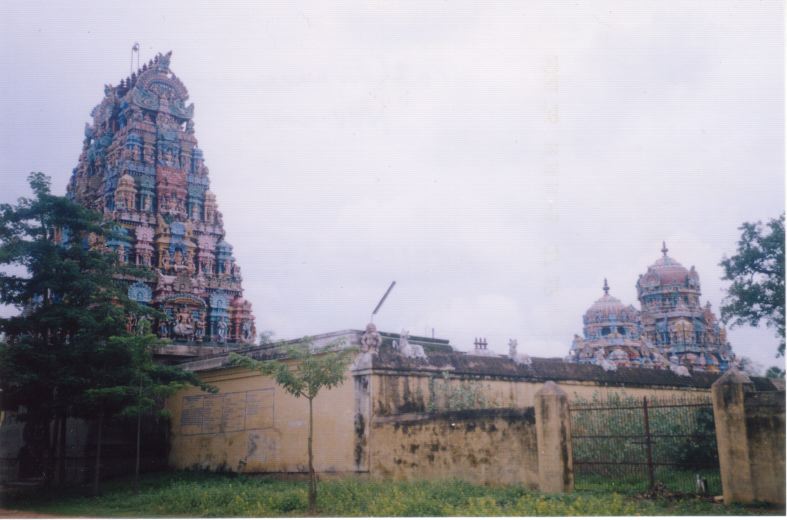 Pallavaneswaram. Pattinathaar believed to be an incarnation of Kubera is closely associated with Pallavaneeswaram and this association is commemorated during the annual Aadi festival.There is also a separate shrine for Pattinathaar here.
There are also shrines to Surya, Chandra, Saneeswara and Bhairavar and Nataraja.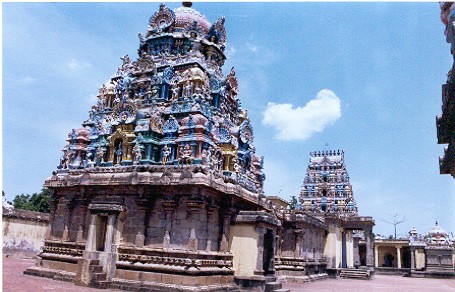 There is also a separate shrine to Sambaapathi Amman, which is believed to have been worshipped by Madhavi and Manimekalai of the Sangam epics. There is also an image of Subramaniar, said to have been recovered from the ocean. It is believed locally that this image is that of Subramaniar at Tiruchendur, which is said to have been carried away by Dutch sailors in 1648. Interestingly both Pallavaneeswaram and Tiruchaaikaadu bear similar legends associated with Indra, Sambaapathi Amman and Subramanyar.
Festivals: Five worship services are offered each day here. The Pattinathaar festival is celebrated in the month of Aadi, while Navaratri and Skanda Sashti are the other festivals celebrated here. This temple was renovated in 1995.