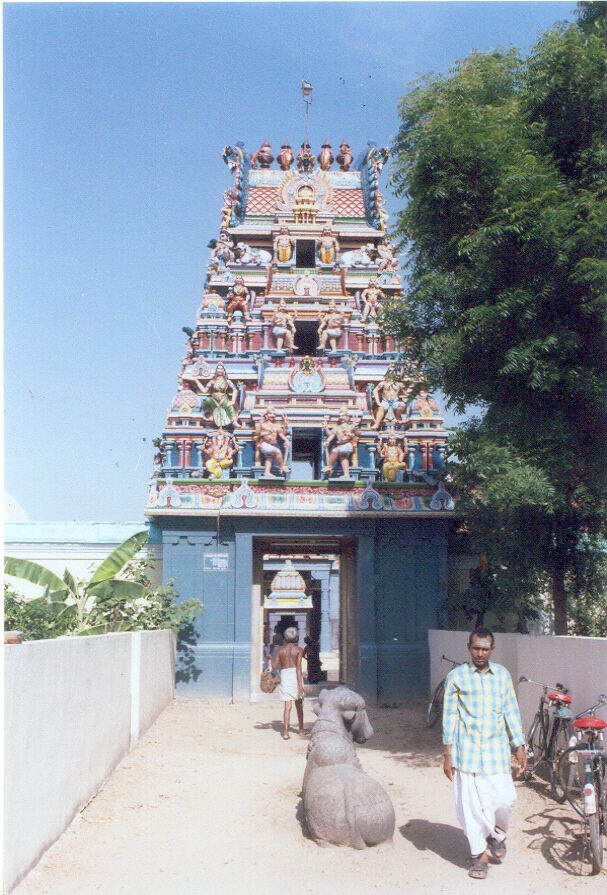 Description: The original shrine sung by the Nayanmars was washed away by the Kollidam river; the deity remains in the vicinity of the Nelvayil-Sivapuri temple (Chidambaram) known as the Paalaiyappar Kovil. Tirukkazippaalai is the 4th in the series of Tevara Stalangal on the northern banks of the river Kaveri in the Chola region of Tamilnadu. Inscriptions from the Imperial Chola period are seen in this temple.

The temple is a small one enshrining a small Shivalingam that is white in color. In the panel behind the Shivalingam is a carved image of Shiva and Parvati.

There are shrines to Nataraja, Surya, Chandra, Mahavishnu, Murugan, Kiraata murthy, Bhairavar and others.

Legend has it that Valmiki worshipped Shiva here.The water in the temple's well is supposed to be white in color.