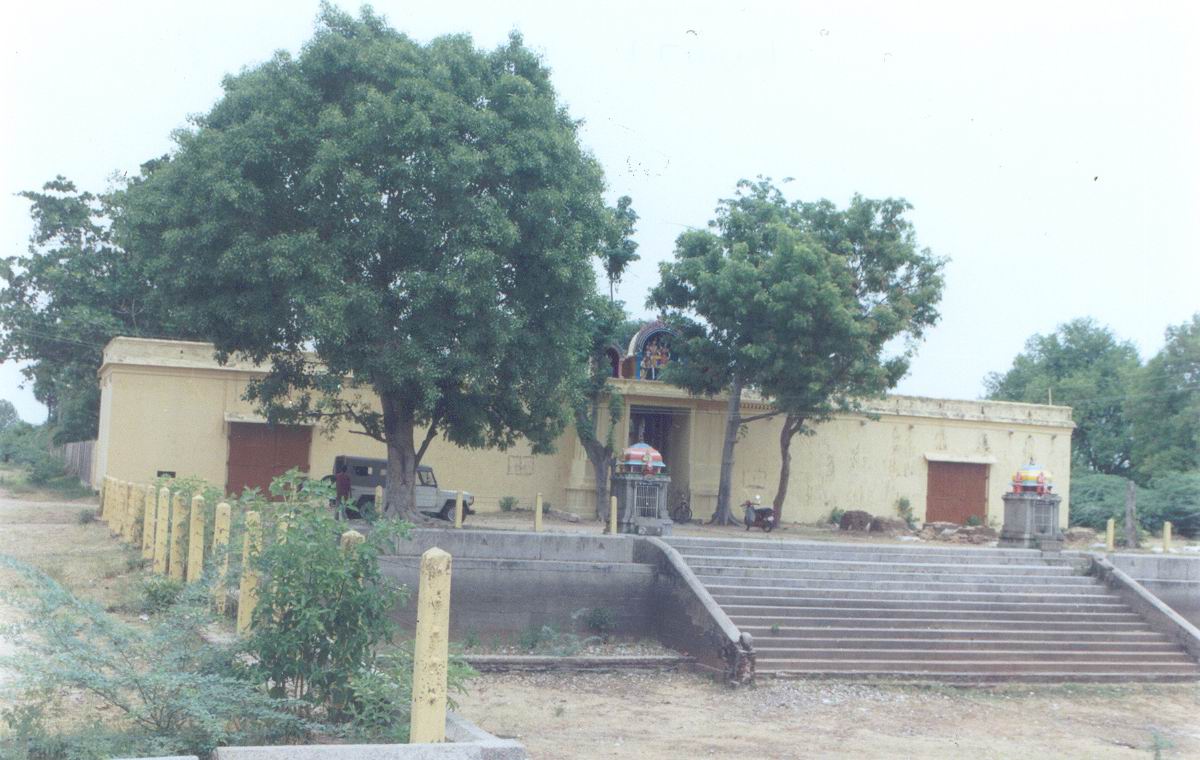 Description: This is a Shivastalam located at a distance of 3 km from Vaitheeswaran Koyil. It is regarded as the 17th in the series of Tevara Stalams located to the North of the river Kaveri in the Chola Kingdom. Kannaar Koyil is also referred to by the names Kurumaanakkudi and Kannaayiranaar Koyil.

Legend has it that the Devas prayed to Shiva to rid Indra their King of the curse of Gowtama Rishi who had cursed his body to be covered with a multitude of eyes, on account of his having deceived Ahalya - here. Vamanar (Vishnu) obtained the blessings of Shiva prior to his setting out to Mahabali's court and hence the name Kurumaanikkudi.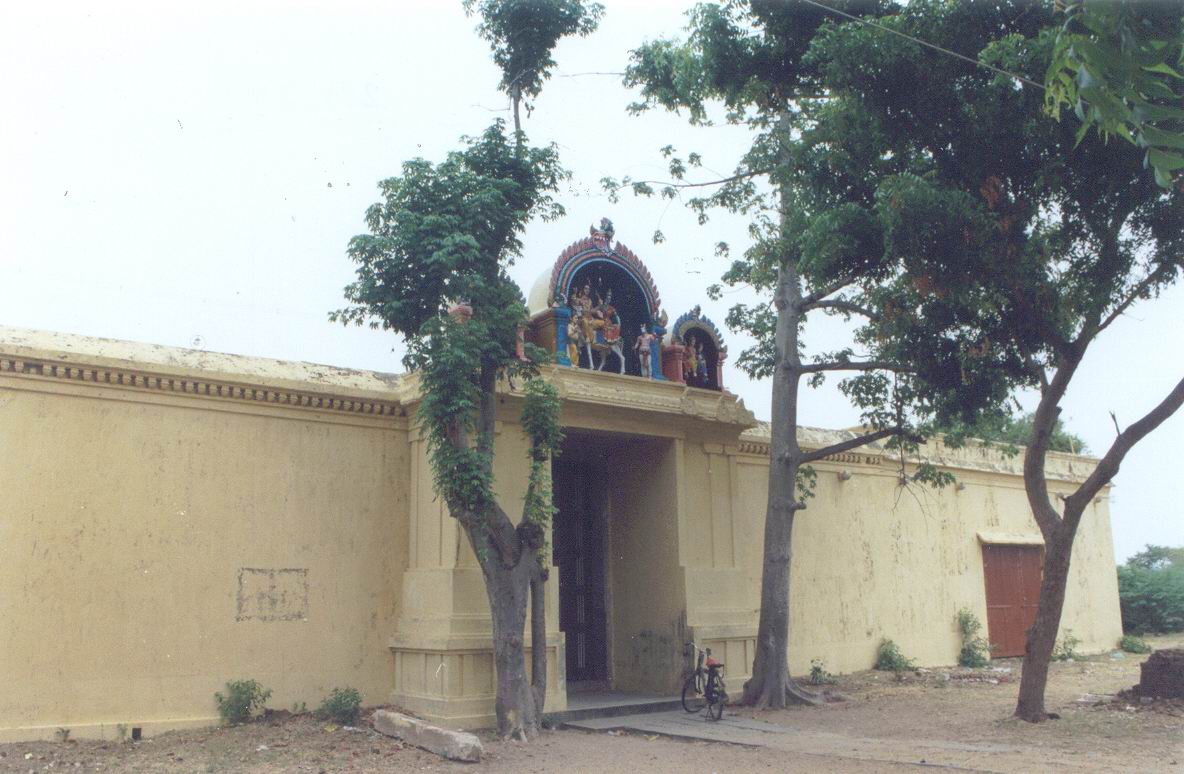 The Temple: has been designed in such a way that the Vimanam and the presiding deity can be viewed simultaneously from a vantage point. There is no Rajagopuram and there are images of Shiva seated on the Vrishabha mount, flanked by Ganesha and Skanda on either side.
The main shrine enshrines Shiva in the form of a Lingam with cavities symbolic of the sahasra netra (aayiram kann) that constitute the name of the presiding deity. The niches are adorned with images of Narthana Vinayaka, Dakshinamurthy, Lingodbhava, Bhrahma and Durga. There are shrines to Ganesha in bas relief and to Skanda on either side of a mandapam enshrining the deity. There aer subsidiary shrines to Gajalakshmi, Subramanya, Bhairava, Saneeswara and Chandra. Outside of the shrine to the consort of Shiva - Sugandha kundalaambaal are images personifying the 12 zodiac signs. Processional images of Chandrasekhara, Nataraja, Somaskanda and other deities are enshrined here. The Indra Theertham tank is located across from the temple.Inscriptions from the time of Raja Raja Chola I refer to this temple as Kuruvaaniyakkudi. Sambandar is said to have visited Kannaar Koyil after visiting Sirkazhi.
Festivals: Five worship services are offered each day. Festivities are observed in the month of Kaartikai where processions are part of the temple festivities on Sundays.