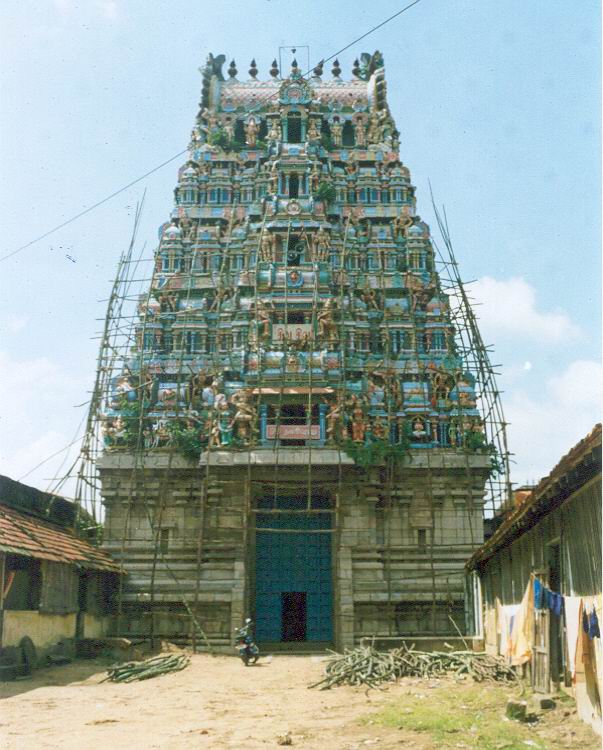 Description: This Shivastalam is located in the vicinity of Aalankudi and Koyil venni near Needamangalam and is at a distance of 10 km from Mannargudi. A 3.5 acre temple dedicated to Mullaivaneswarar and Karpakavalli is located in the Mullaivasal (Perambur) village nearby. This shrine is regarded as the 103rd in the series of Tevara Stalams in the Chola Region south of the river Kaveri.

Legend has it that Parvati who was born as the Raja Rajesvari daughter of a king in Tirunelveli married Shiva who had come in the guise of a Sidhhar and defeated her in a game of Chaturangam, hence the name Chaturanga Vallabheswarar. Chamundeswari one of the Sapta Maatas is said to have raised Raja Rajeswari; a 10 day festival is celebrated in her honor in the month of Chittirai. It is believed that worshipping Chamundeswari here would relieve devotees of ailments related to venomous bites. Legend also has it that Shiva was worshipped by Suka muni here.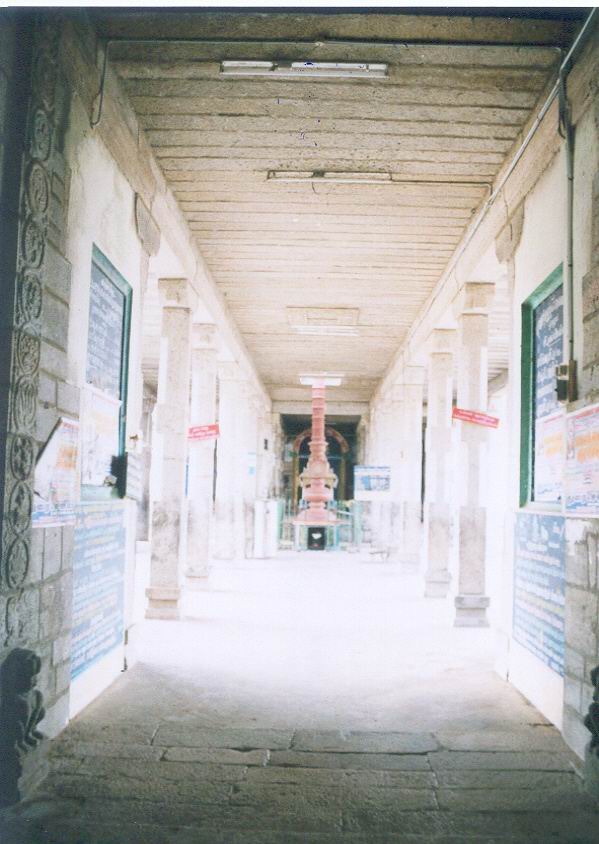 The Temple: This temple with 2 prakarams covering an area of about 2 acres has 2 Ambal shrines - those of Karpakavalli and Rajarajeswari. Karunkuzhi Theertham is the principal theertham here. Other theerthams here include the Pampani river and the Ksheera Pushkarini. The temple is crowned with a five tiered rajagopuram. There are also shrines to Ganesha, Lakshmi Narayana, Kasi Viswanatha, Agastyar, Rama, Mahalakshmi, Ardhanaareeswara, Bhikshatanar and others. Somaskanda here is revered as Tyagaraja (as in the vitanka shrines).
Festivals: The annual Bhrammotsavam is celebrated in the month of Vaikasi here. Six worship services are offered each day. Festivals here include Kartikai Deepam and Navaratri. The annual festival in honor of Chamundeswari is heeld in the month of Chittirai.