How to use this site
What is New
Featured Articles
Encyclopedia of Indian Temples


Indian Temple Architecture
Travel and Tourism (Maps)
Festivals and Fairs
Myths and Legends
Glossary of Terms
---
To advertise in this site or to get more information, please contact:
webmaster@templenet.com
©1996 K. Kannikeswaran
All Rights Reserved.
This site is created and maintained by
Heritage Net Associates
where
Tradition Meets Technology
Hosted by Blueshift Inc.
---
The Templenet Encyclopedia
Temples of Tamilnadu
Home Page of
Tayumanavar Hill Temple at Tiruchirappalli
(Paadal Petra Stalam)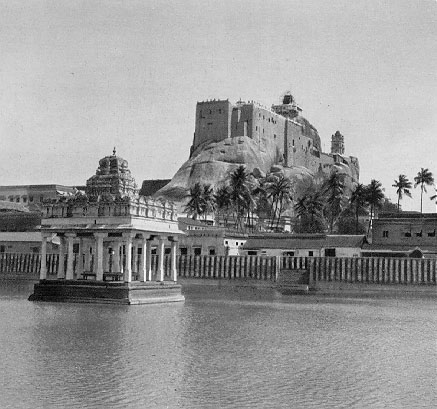 Deities: Tayumanavar - Matrubhooteswarar (Shiva)
Built on a hill, this two storeyd temple is an engineering marvel and is accessed enroute to the Ganesha temple in the Rockfort complex and is a masterpiece of construction with several intricacies. The presiding deity here is Shiva as Matrubhooteswarar. This temple has been sung by the ancient saint poets and is very much revered.
Access and Accomodation: Tiruchirappalli
[Temples of Tamilnadu][The Templenet Encyclopedia - Index to States]