How to use this site
What is New
Featured Articles
Encyclopedia of Indian Temples


Indian Temple Architecture
Travel and Tourism (Maps)
Festivals and Fairs
Myths and Legends
Glossary of Terms
---
To advertise in this site or to get more information, please contact:
webmaster@templenet.com
©1996 K. Kannikeswaran
All Rights Reserved.
This site is created and maintained by
Heritage Net Associates
where
Tradition Meets Technology
Hosted by Blueshift Inc.
---
The Templenet Encyclopedia
Temples of Tamilnadu
Home Page of
Ratnasabhapathi Temple at Tiruvalankadu near Madras
(Paadal Petra Stalam, Cosmic Dance, Ratna Sabha)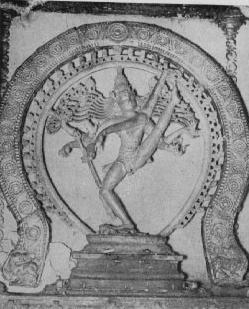 Deities: Vada Aranyeswarar, Ratna Sabhapathi (Nataraja, Shiva), Kaali
Shiva is worshipped as the dancer UrdhvaThandavaMurthy here, along with Kali with whom he is said to have engaged in a dance contest..This is a very ancient shrine sung by the revered Saint poets. The cosmic dance hall is referred to as Ratna Sabha. Tiruvalankadu is within a couple of hours reach from Madras.
Access and Accomodation: Chennai, Tiruvalloor, Tiruttani
[Temples of Tamilnadu][The Templenet Encyclopedia - Index to States]