How to use this site
What is New
Featured Articles
Encyclopedia of Indian Temples


Indian Temple Architecture
Travel and Tourism (Maps)
Festivals and Fairs
Myths and Legends
Glossary of Terms
---
To advertise in this site or to get more information, please contact:
webmaster@templenet.com
©1996 K. Kannikeswaran
All Rights Reserved.
This site is created and maintained by
Heritage Net Associates
where
Tradition Meets Technology
Hosted by Blueshift Inc.
---
The Templenet Encyclopedia
Temples of Tamilnadu
Home Page of
Patteeswaraswami Temple at Perur near Coimbatore
((1st century BC, Paadal Petra Stalam))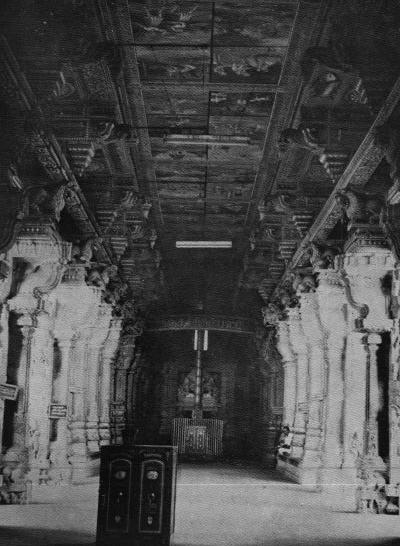 Deities: Patteeswarar (Shiva)
Significance:This is one of the best among South Indian temples in terms of architectural and sculptural splendour. Dedicated to Shiva, this is a temple of great religious significance.
Antiquity The origins of this temple go back to the pre Christian era. Karikal Chola is said to have built the innermost shrine of the temple. The Chola kings of the 11th through the 13th centuries made several endowments to this temple. The Hoysalas and the Vijayanagar emperors made tremendous contributions to this temple.
Architecture: This temple has several impressive towers and mandapams (halls with ornamented pillars). The Golden Hall with the Golden image of Nataraja the cosmic dancer (Shiva) is noted for its great beauty. Ten pillars have carvings of the various manifestations of Shiva. The roof has a series of stone chains.
Other temples in the complex: The Pattivinayakar temple dedicated to Ganesha is a beautiful one. The Arasambalavanar temple is one dedicated to Shiva at the spot where Shiva danced his dance under a peepul tree. The North and South Kailasam temples guard the two directions of the temple.
Other: The sacred trees associated with temple are the Palm and Tamarind trees called Irava Panai (The deathless Palm) and Pirava Puli (The unborn tamarind).
Access and Accomodation: Coimbatore
[Temples of Tamilnadu][The Templenet Encyclopedia - Index to States]